PNND congratulates Stéphane Dion for his appointment as Canada's new foreign minister.
In a congratulatory letter to Mr Dion, PNND Founding Chair Douglas Roche (Canada) and Global Coordinator Alyn Ware (New Zealand) welcome the aspirations expressed by Prime Minister Trudeau and Foreign Minister Dion for Canadian foreign relations to be reset in order to play a positive role in the world, especially with regard to democracy, freedom, security and sustainability. "Canada is a very important country in international affairs, has played a vital role in these issues in the past, and can do so again."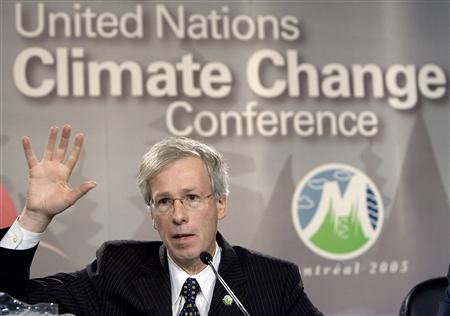 Mr Dion has been a member of parliament since 1997, and has held a number of leading roles including President of the Queen's Privy Council for Canada (1997-2003), Minister of Intergovernmental Affairs (1997-2003) and Minister for the Environment (2004-2006) during which time he chaired the UN Conference on Climate Change in Montreal.
Since being appointed Foreign Minister, Mr Dion has already endorsed Mr Trudeau's call for Canada to play a more active and positive role in international affairs, and has also indicated that Canada will reach out to all parties in the Middle East to ascertain whether Canada can play a brokering role. See Dion: Canada to return to 'honest broker' role in Middle East, iPolitics, 4 November 2015.
Mr Dion has, been a member of PNND for a number of years, and was a member of the House of Commons when on Dec 7, 2010 it adopted by consensus a resolution on nuclear abolition introduced by then PNND Canada Chair Bill Siksay. The resolution endorses the UN Secretary-General's Five-Point Plan for nuclear disarmament, encourages the government of Canada to engage in negotiations for a Nuclear Weapons Convention, and calls on the government to 'deploy a major world-wide Canadian diplomatic initiative in support of preventing nuclear proliferation and increasing the rate of nuclear disarmament.'
The Canadian resolution helped pave the way for the Inter Parliamentary Union, comprising 166 member parliaments, to adopt a resolution in 2014 supporting a nuclear weapons convention and calling on governments to eliminate the role of nuclear weapons in their security doctrines. Blaine Calkins MP (Conservative, Canada), now PNND Canada Co-Chair, was one of the drafters and rapporteurs for the IPU resolution. However, domestically the Canadian and IPU resolutions have not yet been implemented. The change in leadership in Canada provides a possibility for this to now occur.
The PNND congratulatory letter highlights the importance of government action on nuclear disarmament, and the links to climate change - a priorty of Mr Dion.
"The risks of nuclear weapons use by accident, miscalculation or intent, and the catastrophic consequences of any such use, make it imperative for governments, parliaments and civil society to cooperate on practical measures to prevent further proliferation, reduce nuclear risks and to establish the peace and security of a nuclear-weapon-free world."
"Over 16,000 nuclear weapons remain in the world's arsenals costing $100 billion annually – funds that could instead be used to reverse climate change, eliminate poverty and address other social and economic needs."